R2 (Rock'n'Reel Magazine)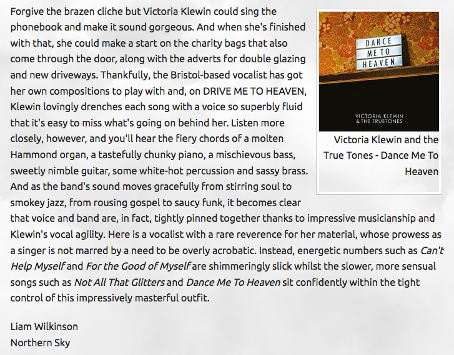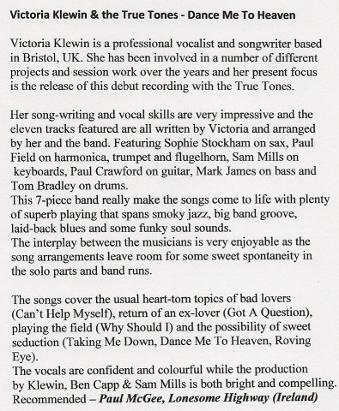 National Rock Review (Doug Bearne)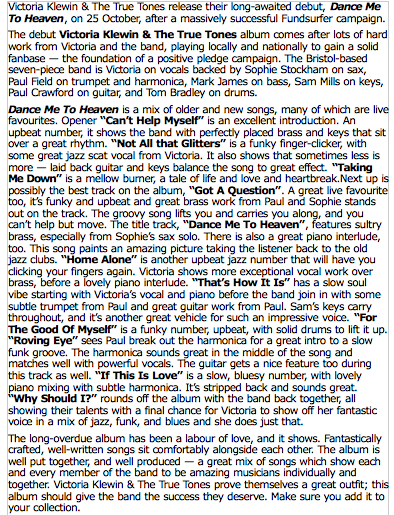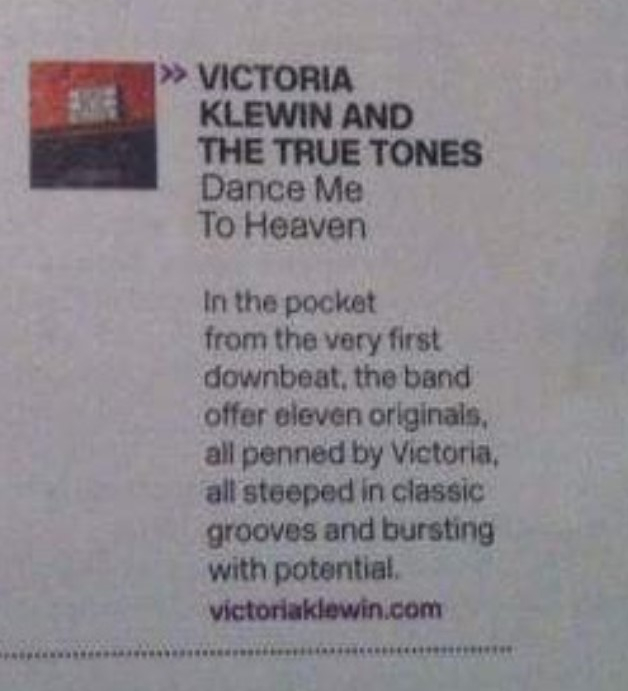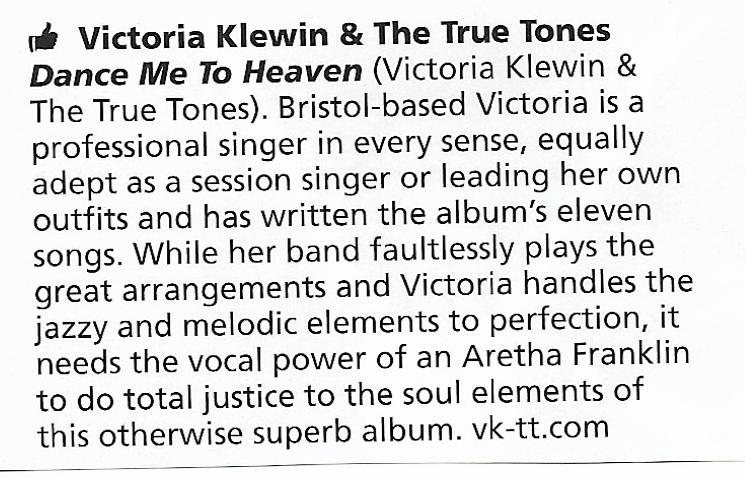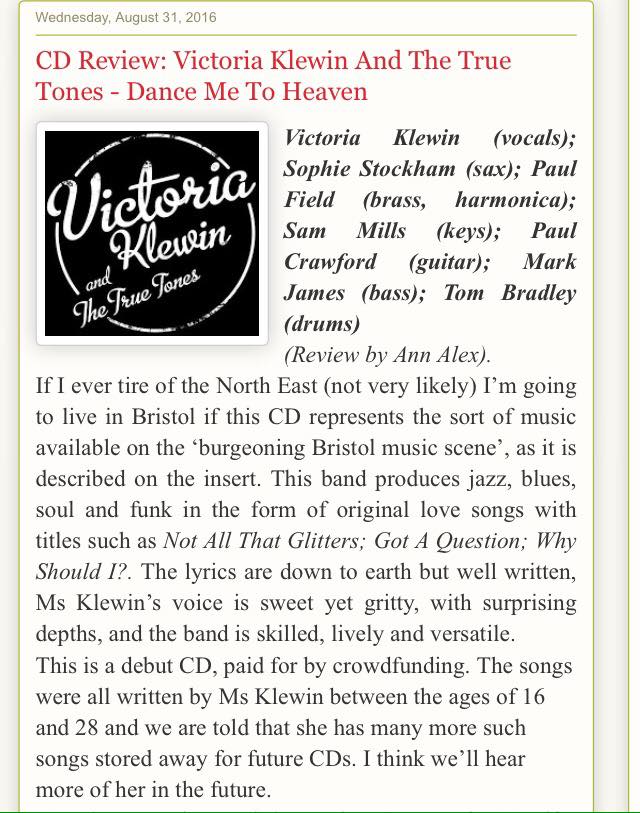 "From the very first strum of the guitar, my doubts melted away, only to be replaced with pure, groove-filled, joy."
"What a voice!
"Victoria Klewin & The TrueTones are outstanding musicians, whose deeply felt love and knowledge of their work shines through. They are creative, wide-ranging, and intelligent. Almost as important as their great sound, is that they look fabulous too!"

- Michael Cranmer, Director of Ashburton Blues Festival.



"Victoria is superbly sultry, powerful and pitch-perfect and the band are tight and skillful."
- Lee George, New Brunswick Battle of the Blues




"Victoria Klewin has a sassy edge and a direct, no-nonsense delivery, recalling the likes of Alice Russell as she evokes that hinterland where jazz, soul and gospel overlap."


- Venue 2011


"Through this young woman's voice and body come generations of soulful suffering."
- A fan!

"...Frankly, a sublimely soulful voice throughout..."
- Yabasta Records